I went to Salvation Army yesterday morning with my friends and this is what I bought: (also I apologize for crappy quality. My camera has been acting up lately :( )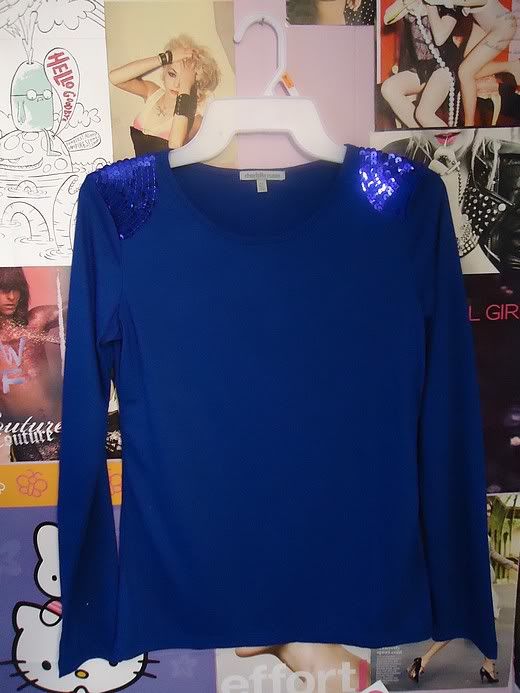 Bought this Charlotte Russe blouse for 3.99. I LOVE this colour and I loved the shoulder decoration. I love bold shoulders and it adds an little zest in the shirt so I can throw a statement necklace and it won't outshine these awesome shoulders :) And it's the softest thing ever.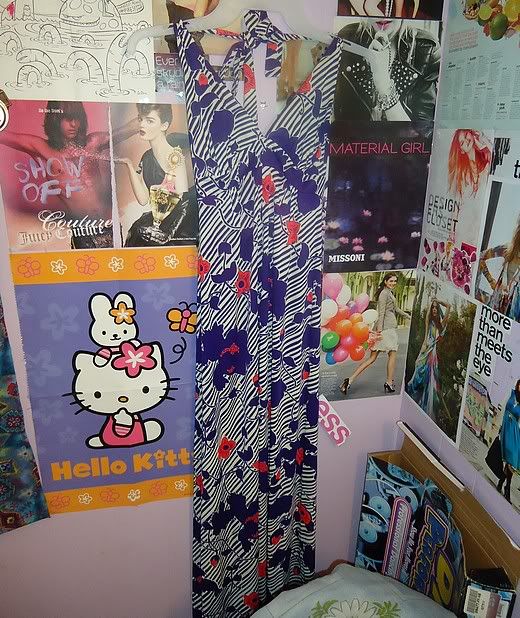 I bought this label-less dress for 5.99. The pattern is amazing and I wanted to get a new maxi dress for this summer. ALSO it matches this adorable light purple sweater in my closet that I was never able to wear with anything, so now it can be worn this fabulous dress (after I sew one of the seams. It tore a bit.)
I bought this freaking MAGNIFICANT label-less cropped top for 3.99. I fell in LOVE with this. I chucked out two shirts to be able to buy it. I love feathers, I love the little crystals, and I love the fact that its cropped made me like have the Hallelujah angelic chorus in my ear. I wanted a cropped top but they're usually too short, too long, bad design, NO design, etc. This is the most perfect top I could have ever own. The sleeves were a bonus. They're mesh so they're slightly see through obviously, but it's just so cool. I will NEVER part with this.
And this vest from Paper Dolls for 6.99 (I had to borrow a dollar from my friend XD). I saw this while I was in line paying on the wall behind the cashier and I had to ask to see it. I tried it on and its a medium, but apparently there has to be more width for me to wear it properly. I bought it anyway (I can't let it go) and I'm going to add a button on it that will tighten it because I just can't part with it. Looks so nice.
And that's what I bought :) Thanks for looking.