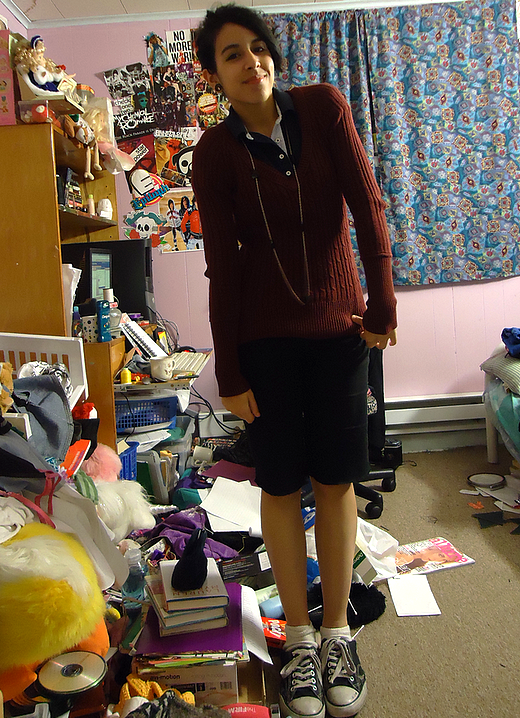 I wore this to school today. I was kinda really bummy solely because I felt like it. I spend everyday coming up with stuff to wear and I'm entitled to a casual day. Any other uniform outfit will probably be casual since the spring is here and I just want to chill out son. I almost never wear that blue polo because of the pattern on the inside, but it surprisingly went well with my (illegal) sweater :)
More pictures under the cut: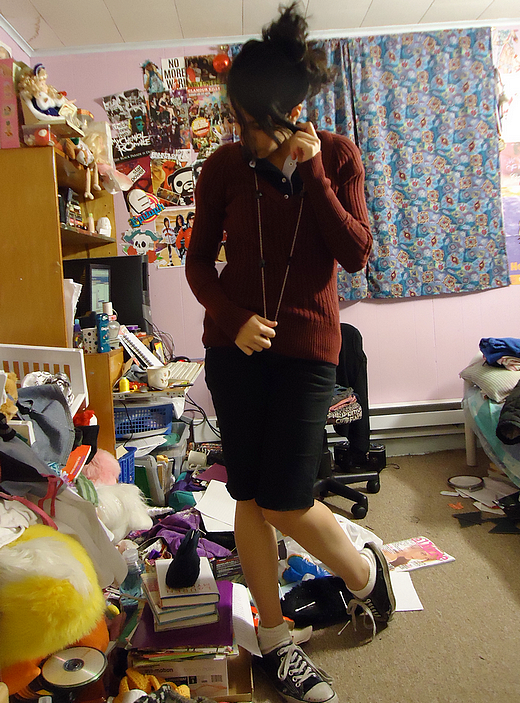 Don't mind the awkward poses. I'm getting progressively tired and lazy which is rather bad. I was trying to act relaxed but I couldn't do it, so awkward it is. I added the necklace on the bus from the one day I woke up with 10 minutes and grab a handful accessories threw it into my backpack & put on any shirt and skirt. Doing makeup on a bus is stressful business haha :)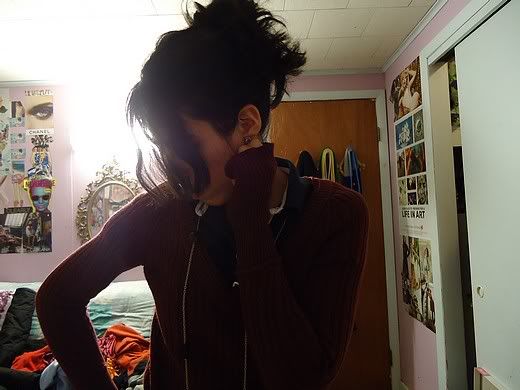 Oh, I've been wearing my hair up lately because of my possible ear infection or ear cloggage. I'm not shure which one it is, but for the past week and a half, I've been unable to hear clearly. My dad told me to wear my hair away from my ears so my ears can get air. I'm not sure if it's medically proven that it helps, but surprisingly I am starting to hear a bit better now. I still have a doctor's appointment though.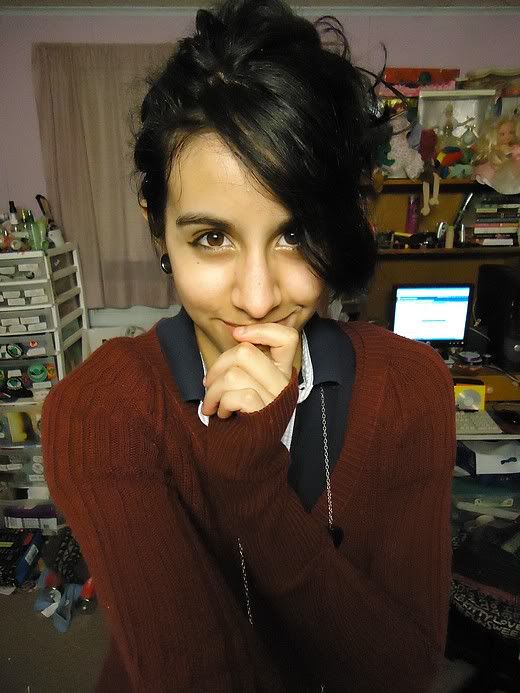 Hi, I'm adorable :3
Sweater: Arizona, JC Penney
Polo: GAP, Salvation Army
Necklace: Claire's
DIY'ed capris: Hydraulic, Salvation Army
Shoes: Joe Boxer, K-Mart
Thanks for looking :)