I wore this Monday before. I have been sooo busy this week I wasn't able to upload any uniform outfits. Well, I honestly don't remember what I did Monday. I hardly remember anything I did this week, so these posts will probably just be photographs for now unless I think of things to add.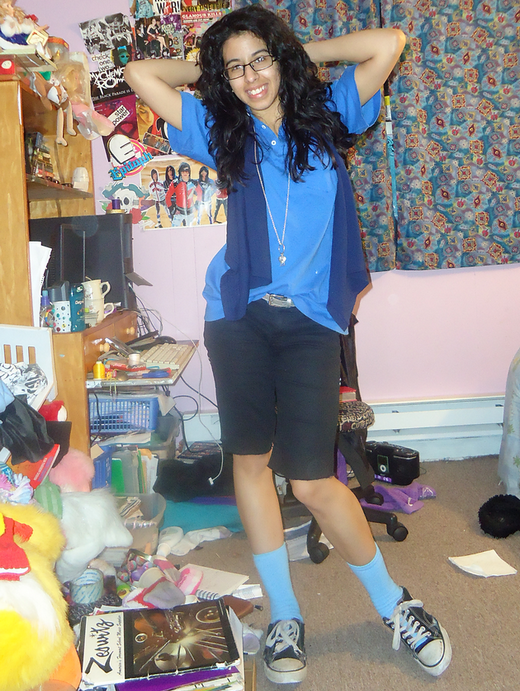 I know it was really like, hot and humid on Monday. I believe the step team and I practiced outside. My hair was enormous and I was hot, but I wanted layers. Layers makes things better :3
More pictures under the cut:
Sorry, my face was fug haha.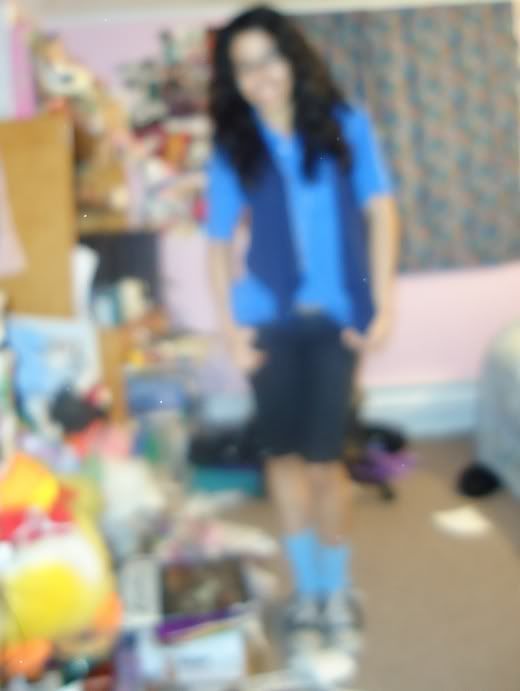 Hi, I'm ANOTHER cute pose that got blurred.
Polo: Salvation Army
Vest: DIY
Necklace: Target
Belt: gift
Diy capris: Hydraulic, Salvation Army
Socks: Walmart
Shoes: Joe Boxer, K-Mart
Thanks for looking :)