On
Chictopia
rewards, I bought a green cashmere sweater from
Qi
. Before I bought it, I had enough points but for a day, I pondered whether it would look good, if the colour would suit me, etc. I ended up getting it thanks to the positive reinforcement of one chictopia member. Here it is: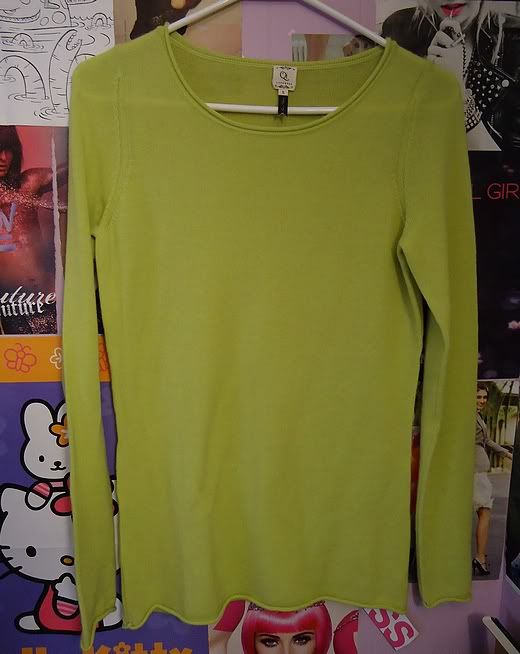 It's soooo warm and soft and omg, just perfect :) I've also noticed I've been addicted to the colour green lately. No idea why though. *shrugs*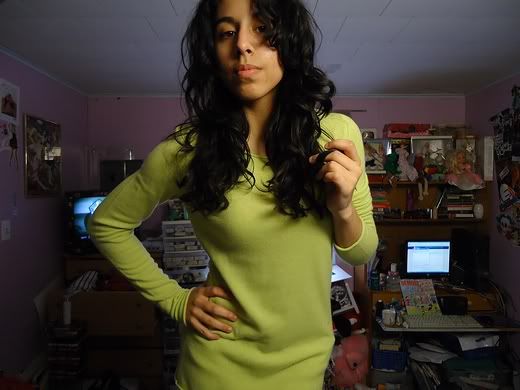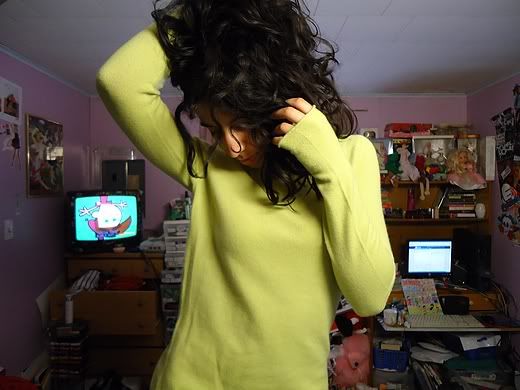 It lacks a bit of shape, but it's fine, I can just belt it. And I like, realized it'd look pretty cute with my jean vest, you know? It's borderline 80s, 90s :)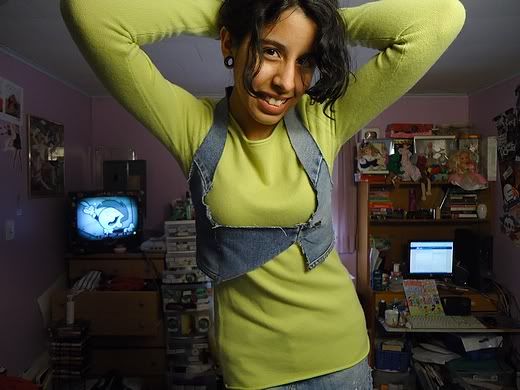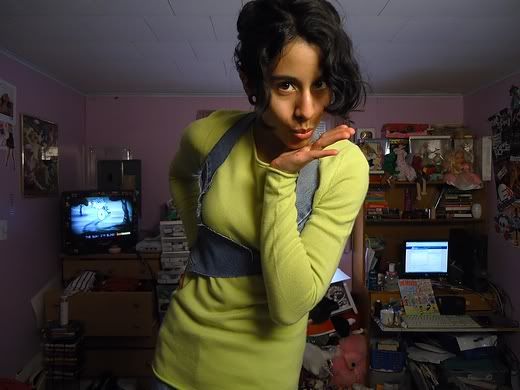 Adore it :)
Be jealous ;D jk.
Thanks for looking :)