I wore this to school Wednesday. I was really rather lazy and just wanted to be comfortable thus the swishy skirt I didn't have to play with and the sweater over so I didn't have to readjust my polo all day. I'm all for comfort haha.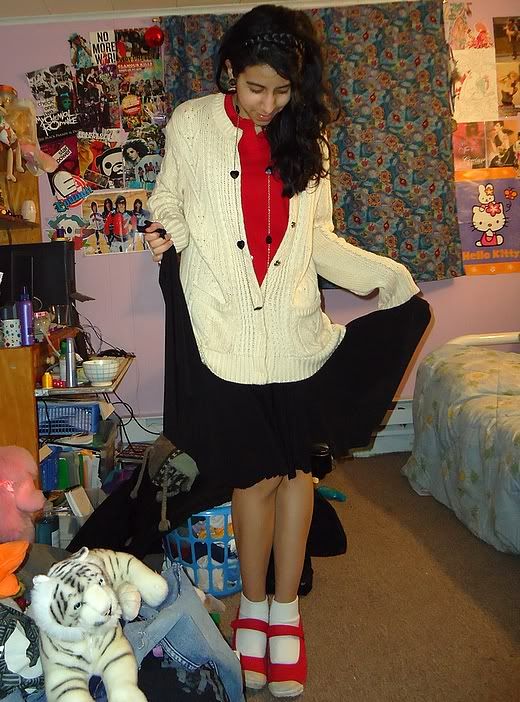 Plus, the braid I have in my hair (which is a headband), I haven't been using it as much as I wanted to, so I used it as the little edge to my outfit.
More pictures under the cut: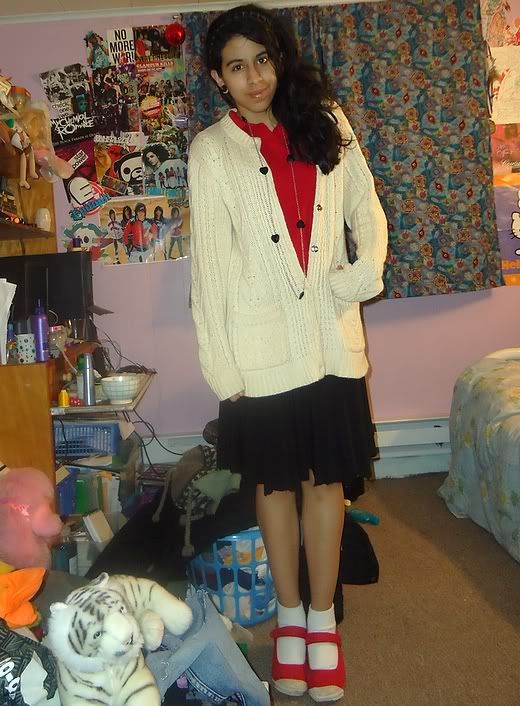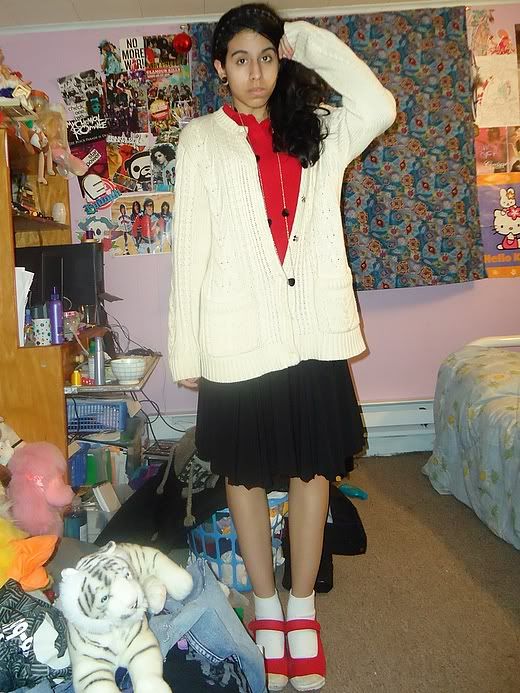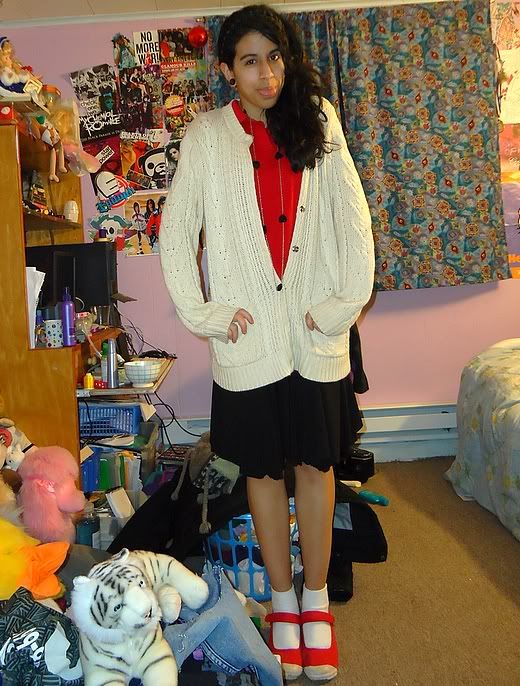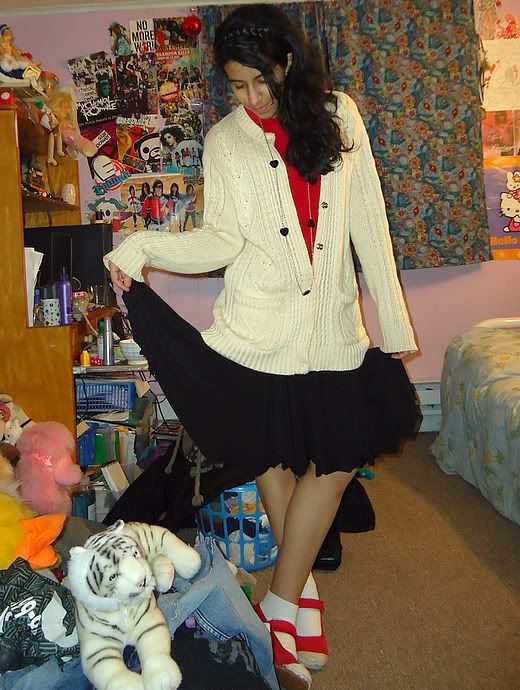 Hi, I like swishy skirts.
Braid headband: Claire's
Polo: Salvation Army
Sweater: New York & Co.
Necklace: Claire's
Skirt: Can't Miss, Deb
Socks: Hanes, Walmart
Shoes: Rainbows
Thanks for looking! :) One more uniform post left.