I wore this yesterday for Easter. My dad decided to take me and the family out to this awesome mall an hour away, but it ended up being closed. So then we went to another mall, and it was too closed. So we just hung out at the plaza across the street from the mall. We ate at Longhorn's and then went to Barnes & Noble's. I bought two magazines and we went home. After that, I painted some more and then went to our neighbors for cheesecake and coffee. That's it haha. So the rest of this post is photos. Please enjoy ;D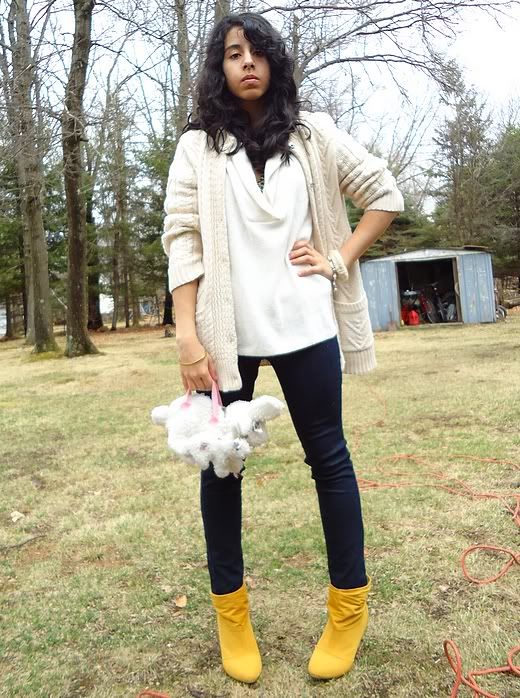 Don't mind the srsbidness face here. By the way, like my bunny purse? I bought it at a yard sale last summer and never had a chance to use it. Thank goodness for Easter huh? :) I use the mini bunny one as a coin purse all the time.
More pics under the cut :) :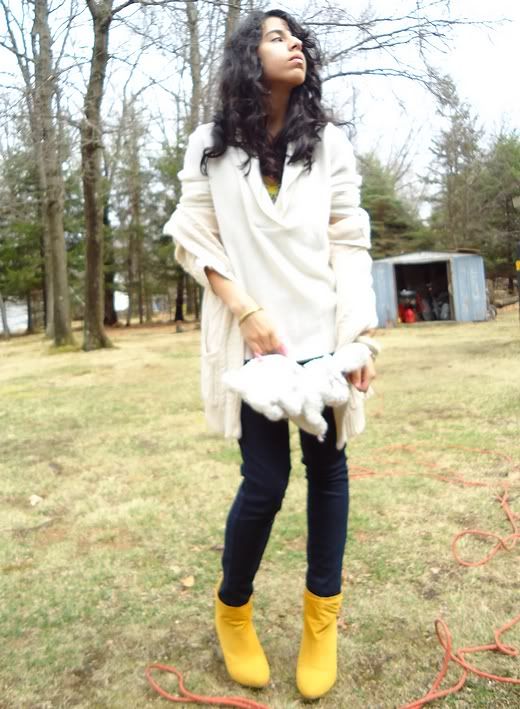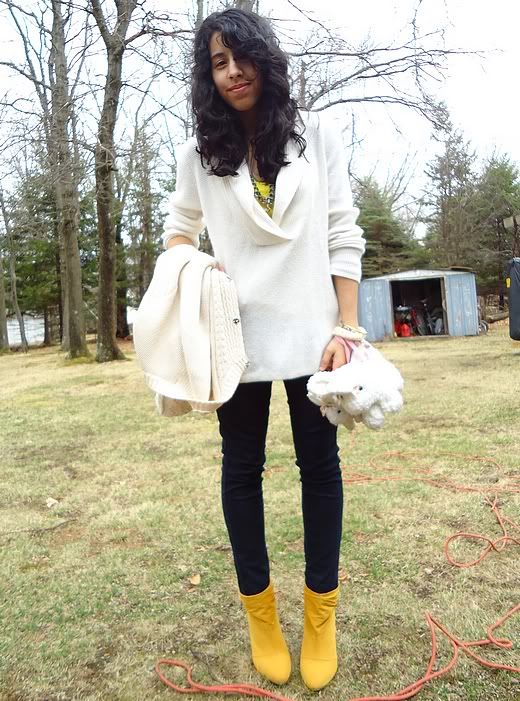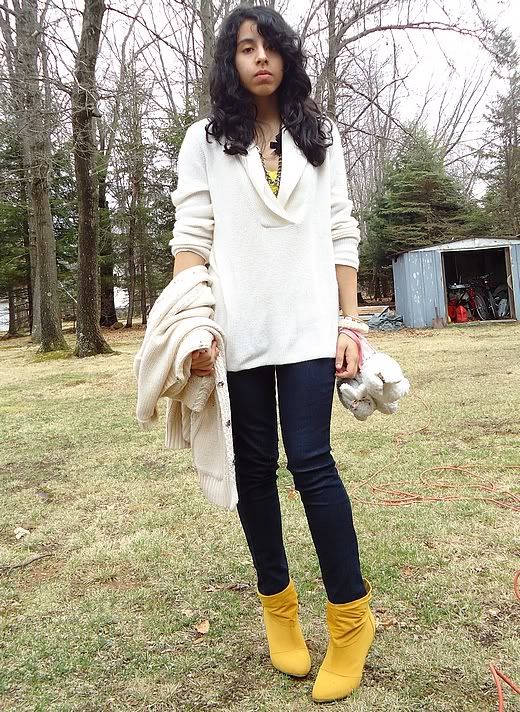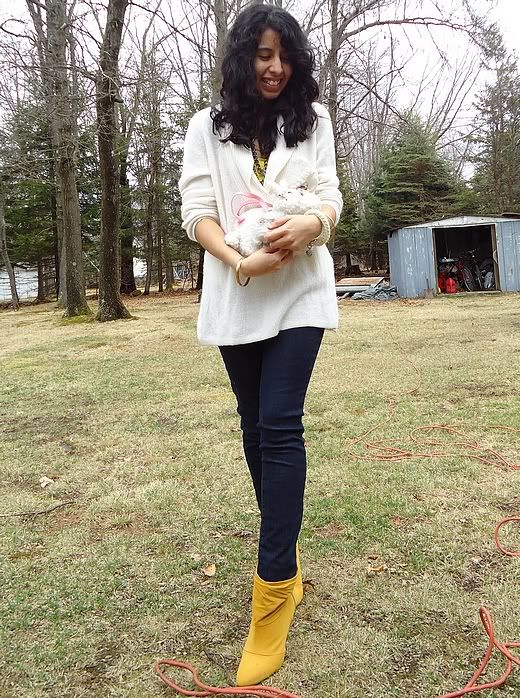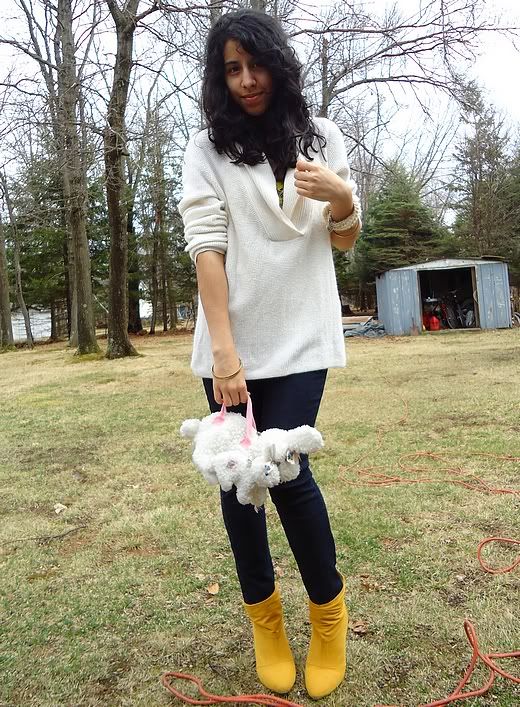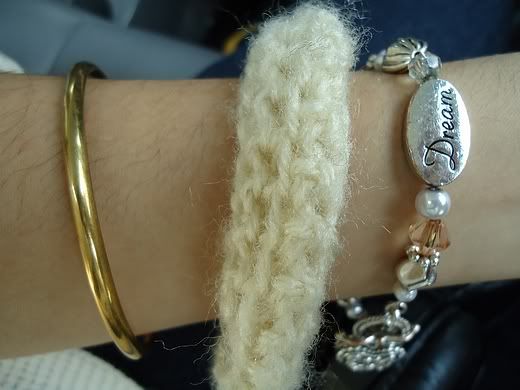 Hi, I'm a faraway, blurry fashion pose.
Jacket: New York & Co., grandma's closet
Sweater: Eddie Bauer, Salvation Army
Necklace: Walmart
Yellow tank top: Kirra, PacSun
Jeggings: Bongo, K-Mart
Gold bracelets: gift
White crochet bracelet: DIY
Gemmed bracelet: gift
Shoes: Bamboo, Salvation Army
Bunny purse: yard sale
Thanks for looking :)