Of course. Salvation Army is like, my everything dude. I got four things this time.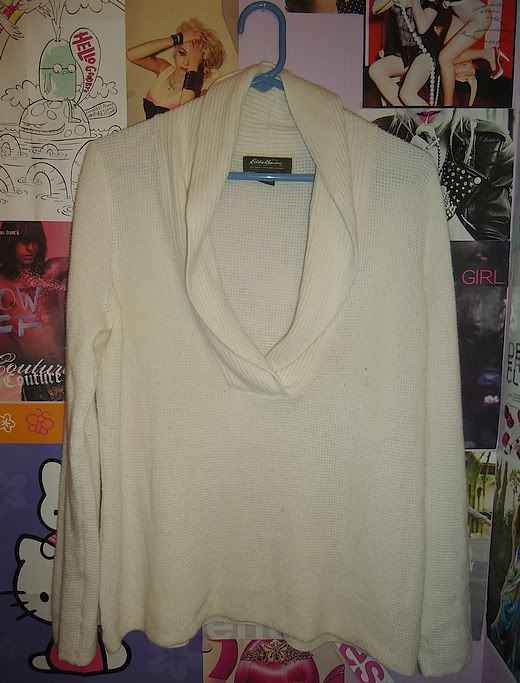 Like this awesome Eddie Bauer scoop neck sweater for 3.99. Bonus, I can wear this in school for the last month haha.
More things under the cut :) :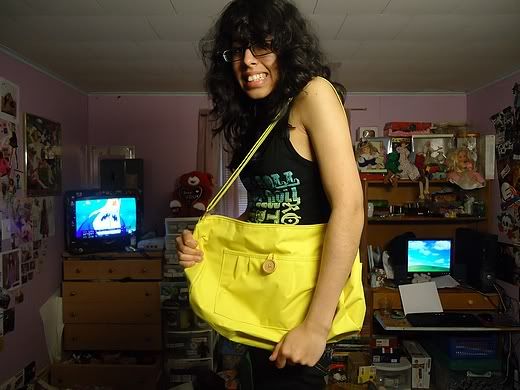 Bought this rad oversized yellow purse for 2.99. Adore it :)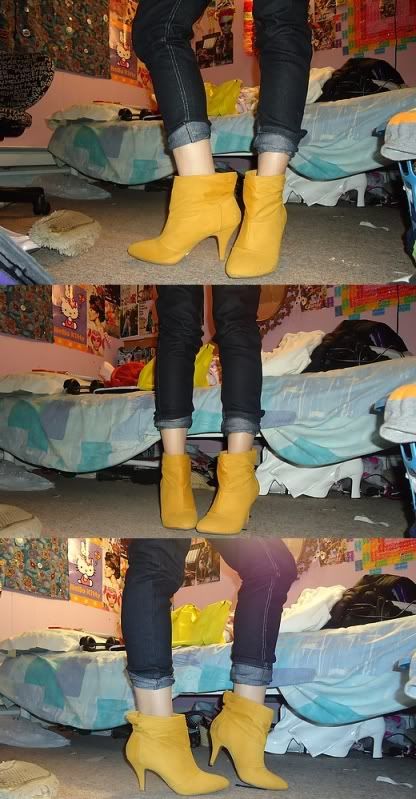 I actually found a lot of shoes in my size for once. Made me sooo happy. So I got this pair of amazing Bamboo (the brand) booties. Spectacular :) And for 5 dollars. God, these things are now my favorite pair of shoes.
And I got these shoes...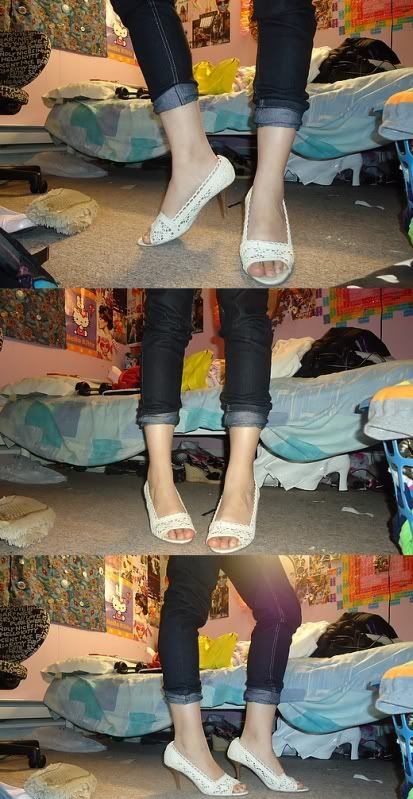 ... a great pair of doily looking knitted heels. A bit on the pricey side for eight dollars, but still very nice :)
And that is what I bought. Thanks for looking :)