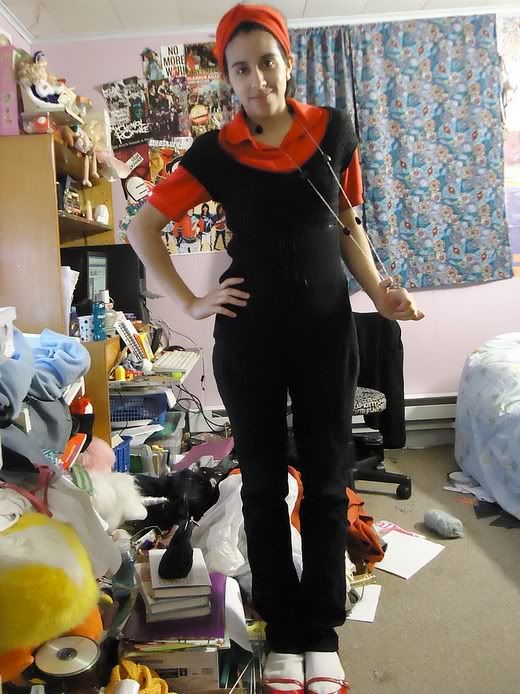 God these are some bad quality photos haha. Well that's what I get for rushing. Anyway, I wore this to school today. Day three of wearing my hair up to school. I hated the plainness of a ponytail, so I put on my awesome turban headband I made. I got a compliment on it today and a ton of comments of "Is that a turban?" from my friends. It's cool though. I decided to take a chance on the dress code and bear a black top (no black tops allowed, only black bottoms). I didn't get in trouble, but when I got called down to the office, I took it off so the office peeps wouldn't yell.
Not much happened today, but you can go ahead and look at a few more pictures
More pictures below the cut: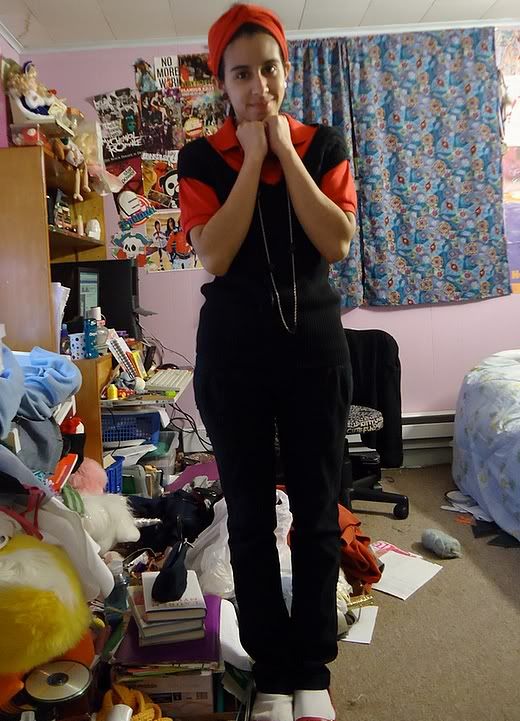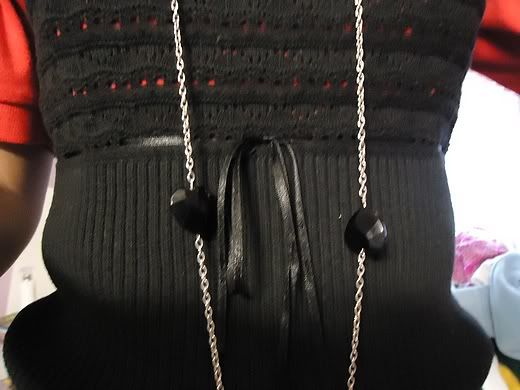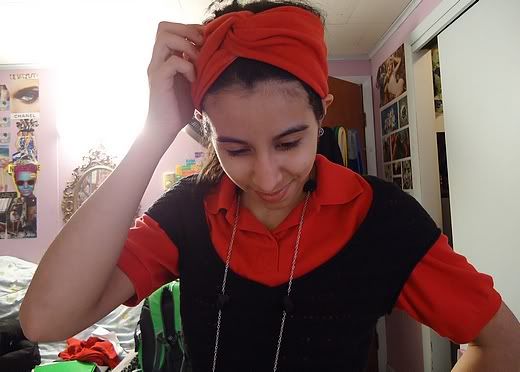 I hate my face sometimes. Seems shaped weird haha.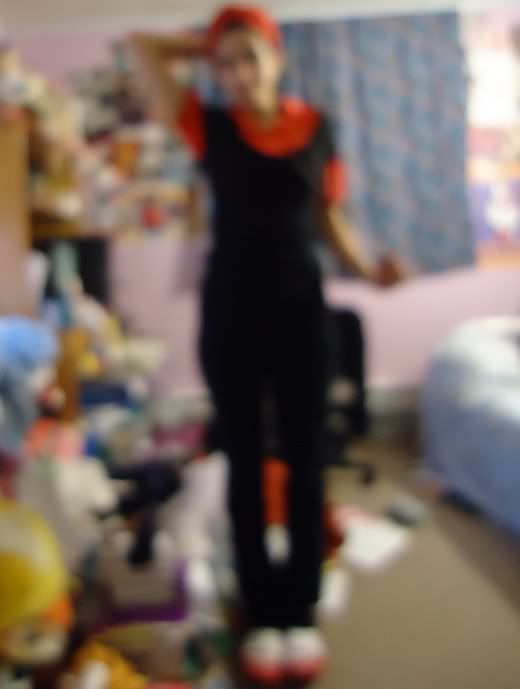 Hi, I'm a cute pose that got lost in digital translation.
Turban-headband: DIY
Black top: Axcess, Salvation Army
Polo: Hasting & Smith, Salvation Army
Necklace: Claire's
Pants: Twenty One, idk where I got it
Shoes: American Eagle, garage sale
Thanks for looking :)