Wow, I picked a bad quality main photo. Well, whatever, it showed the whole essence of the outfit in one pic. I wore this the week before last week, but had forgotten to take photos of it. So I rewore it. Score 1 for uniform code: I can rewear awesome outfits. Anywhoodle, I gave my gold chain it's first debut in school. Honestly, the first time, not too many people reacted towards me. Second time, I just got odd looks. The teachers liked it.
More pics (of better quality) under the cut: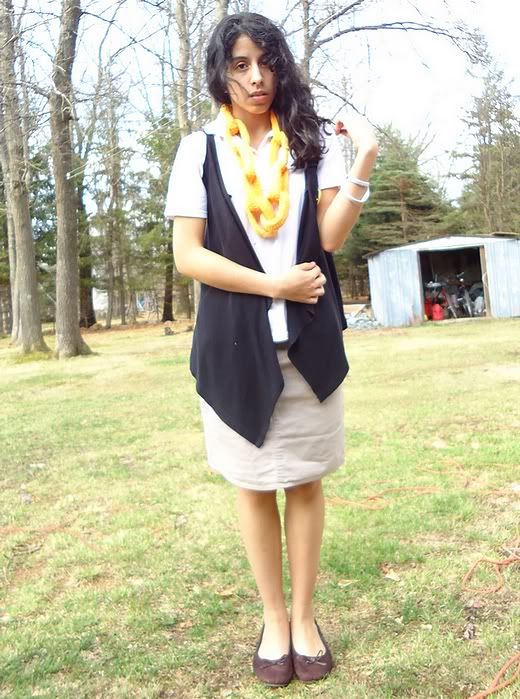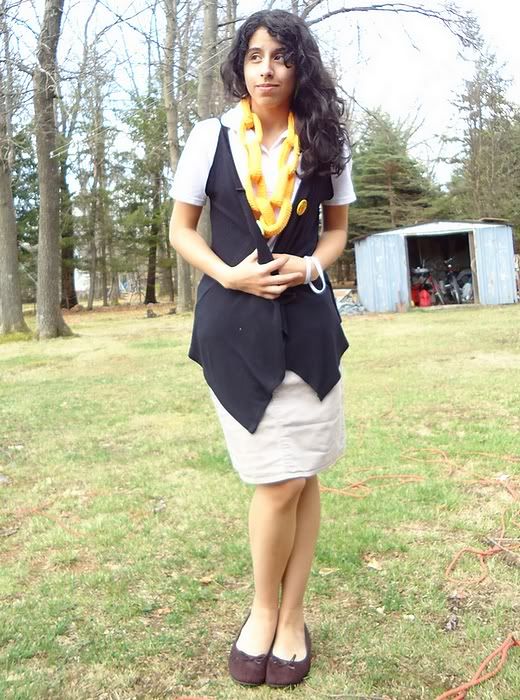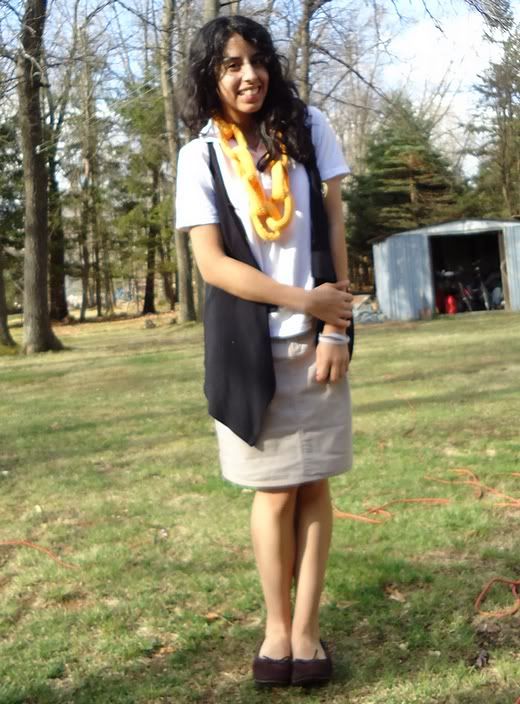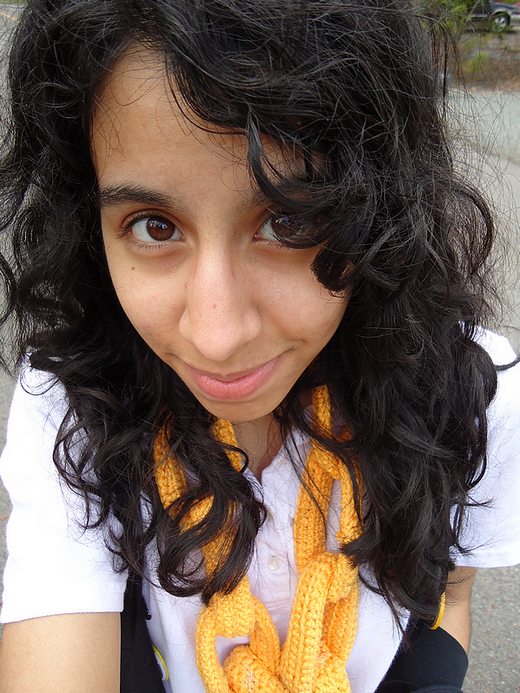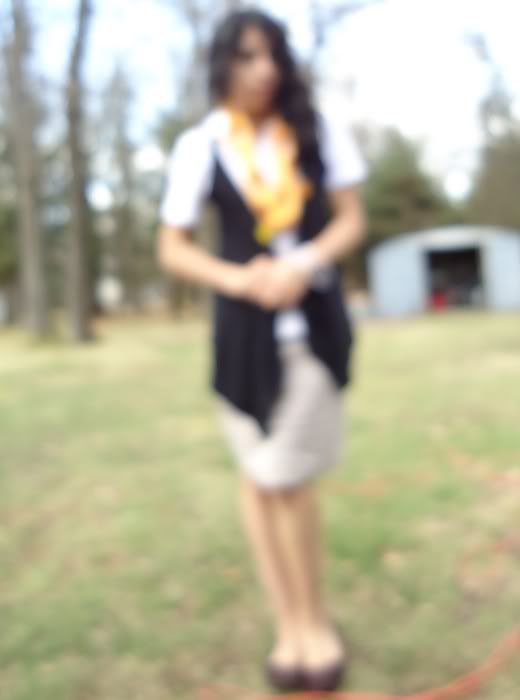 Hi, I'm a pose that got lost in translation.
Polo: Salvation Army
Vest: diy
Gold "chain": diy
Yellow buttons: flea markets
Skirt: Tommy Hilfiger, gift
Shoes: Route 66, K-Mart
Thanks for looking :) Two more uniforms left.