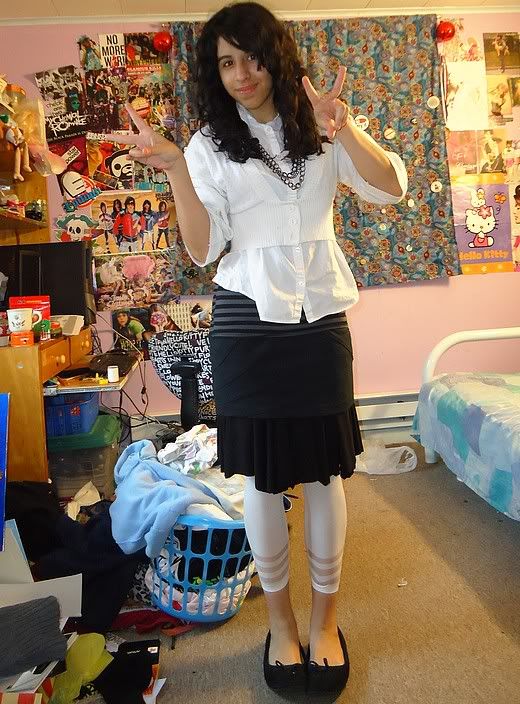 I wore this to school yesterday. I was pretty illegal today. Two rules broken:
1.) All button-ups must be tucked in.
2.) All undershirts must be solid blue, white, or red.
Okay two and a half:
2 1/2.) Skirts must reach the kneecap.
It's a half because I have two skirts. One that's above and one that hits the knees. Whatever. I felt a little extra stylish because I haven't really rocked elaborate uniforms in awhile. So prepare yourself viewers for the last month of super-style (or somewhat, I might get lazy because I'M GRADUATING JUNE 10TH! :3)
Anyway, pictures under the cut: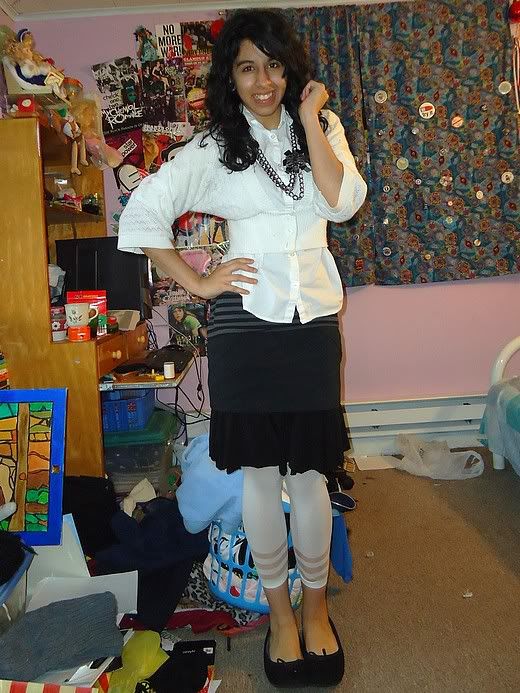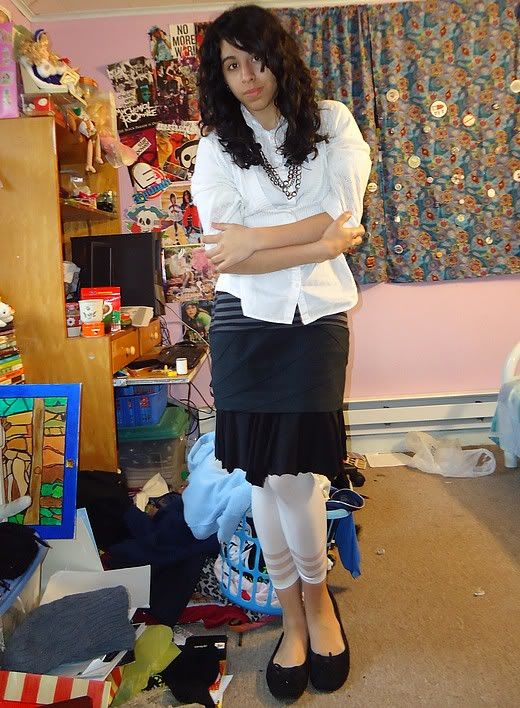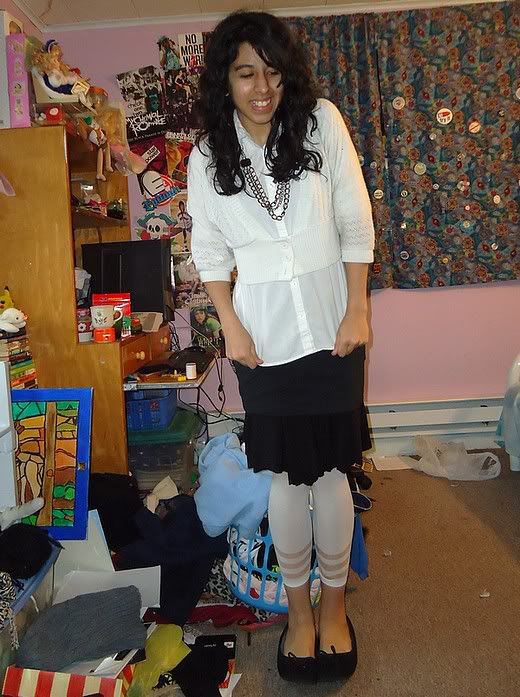 Hi, I stand odd.
Shrug: Deb
Shirt: Aeropostale, Salvation Army
Necklace: Walmart
Striped shirt: Miley Cyrus/Max Azria, Walmart
Mini skirt: Oxford & Regent, Salvation Army
Ruffled skirt: Can't Miss, Deb
Leggings: Claire's
Shoes: Route 66, K-Mart
Thanks for looking! One more uniform left!