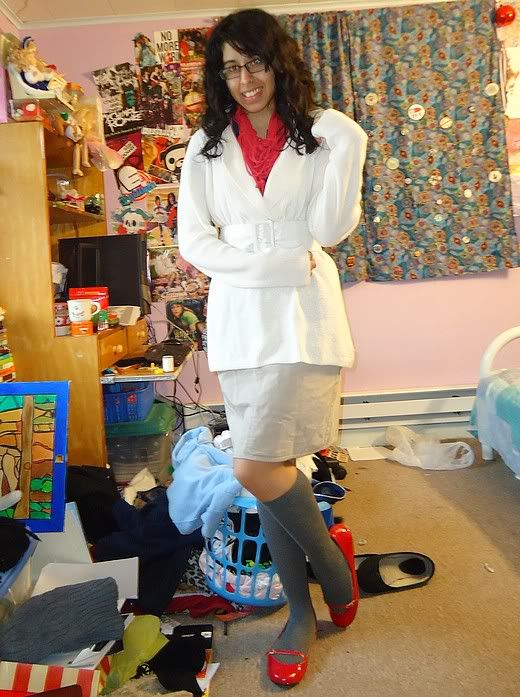 I wore this to school today. It was actually pretty warm today, however, I always get chilly for some reason. I decided to use my new sweater which makes me feel soooo luxe man. I feel like I should be wrapped in bear fur by a big fireplace sipping hot chocolate from a glass mug or something. It left a lot of fuzz on my shirt underneath though :3 I also need to wear these gray socks more often. I love them, but I hardly get a chance. I will use them well this last month XD
More pics under the cut: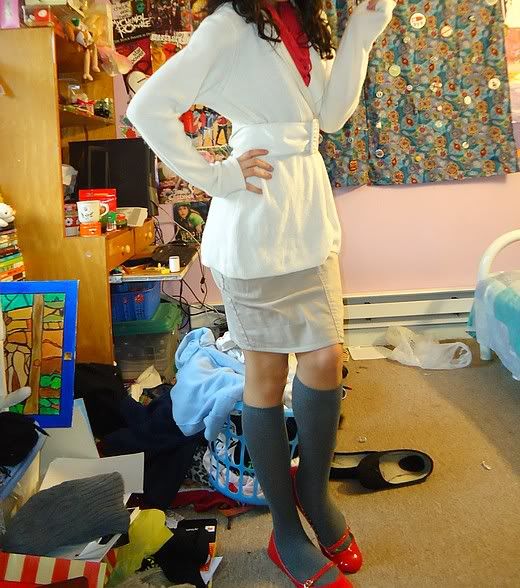 I didn't like my face here.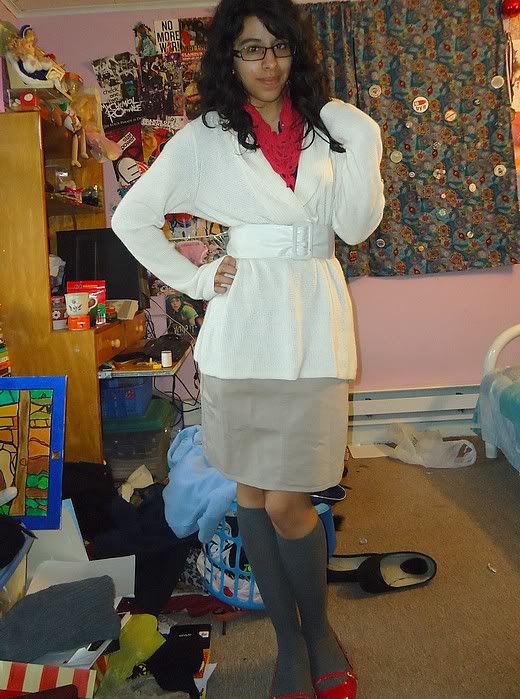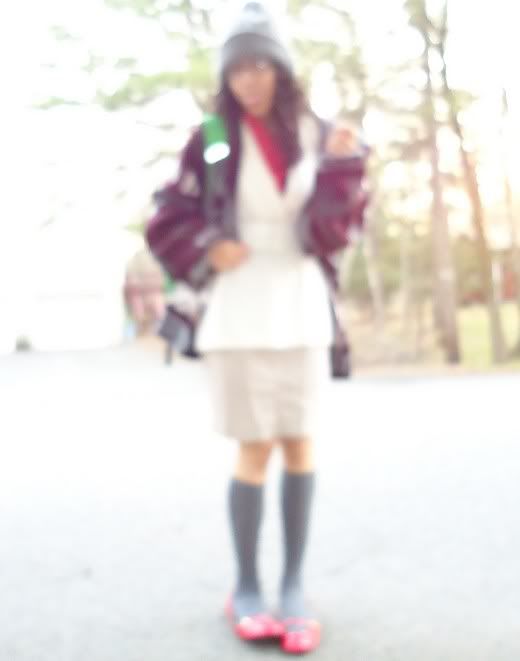 The above picture is actually me in this morning walking to the bus stop. It was bright, so it unfortunately blurred. However, I couldn't go take another one considering I was massively late. The bus comes at 7:09 and I left my house at 6:52 :3 Whoopsie. So I have my big gray hat on and my "llama" sweater. Also, my backpack is neon green. Quite neat-o.
Hi, this was SOOO not taken in the girl's bathroom.
Sweater: Eddie Bauer, Salvation Army
Polo (underneath): American Eagle, Salvation Army
Necklace: diy
Belt: Claire's, flea market
Skirt: Tommy Hilfiger, gift
Socks: Walmart
Shoes: American Eagle, flea market
Thanks for looking! And that's all for the missed uniform updates :) Daily uniform posts coming this week, along with Nylon scans. I know they take a while to be uploaded, but it's worth the wait :) But remember, it's
NOT
all of the magazine, just
MY
FAVORITE
parts. I don't want people taking the scans and trying to pass it off as the whole thing or anything. Please and thanks.