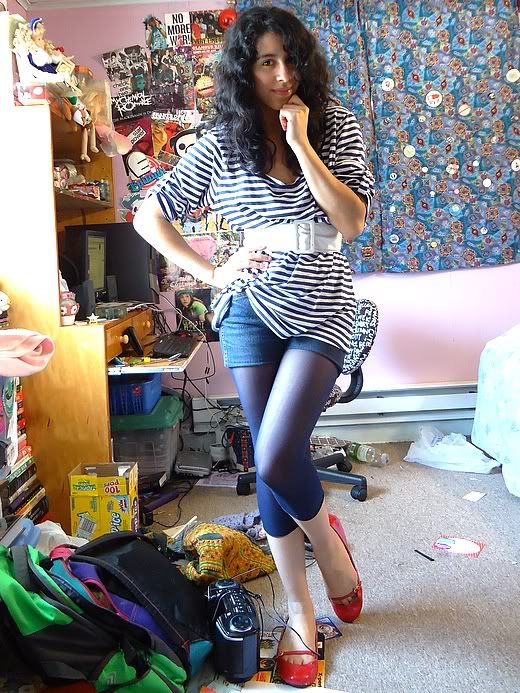 I wore this Monday of my Easter break. It was my last day before school i.e. this is two weeks late. Splendid. I didn't do anything really other than last minute homework and watch my new vacation-neighbors move it. That's about it. The rest of this post will be pictures. Lots of updates streaming in quick.
More under the cut: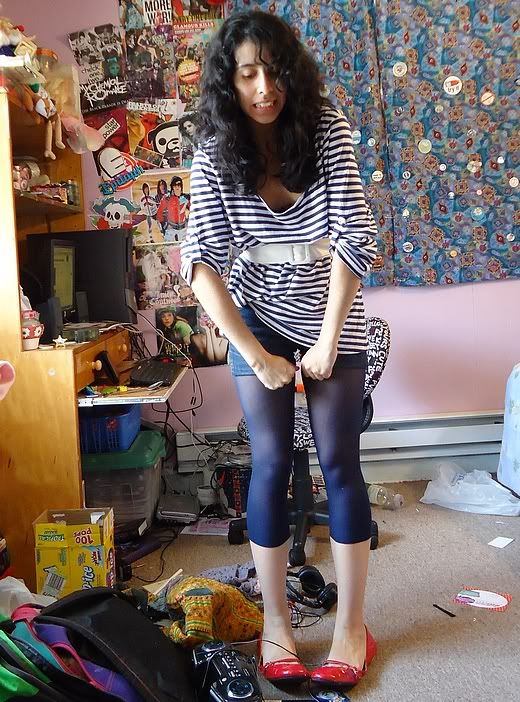 Shorts be short.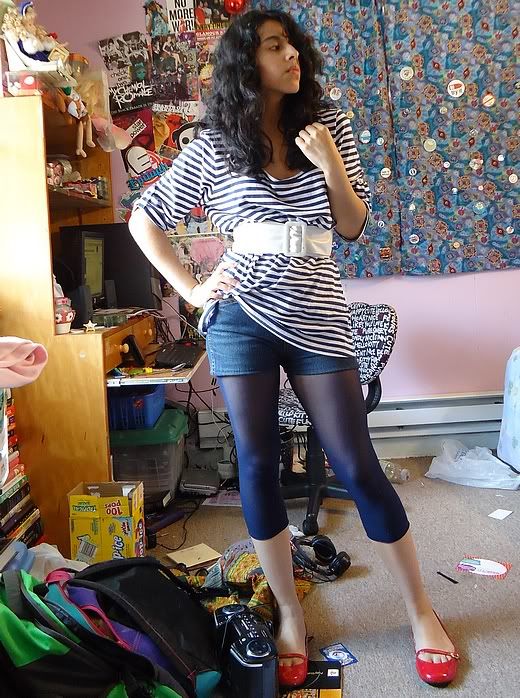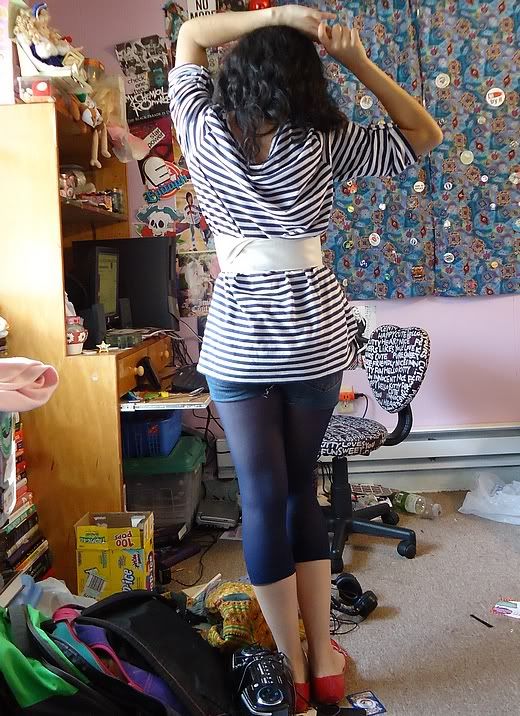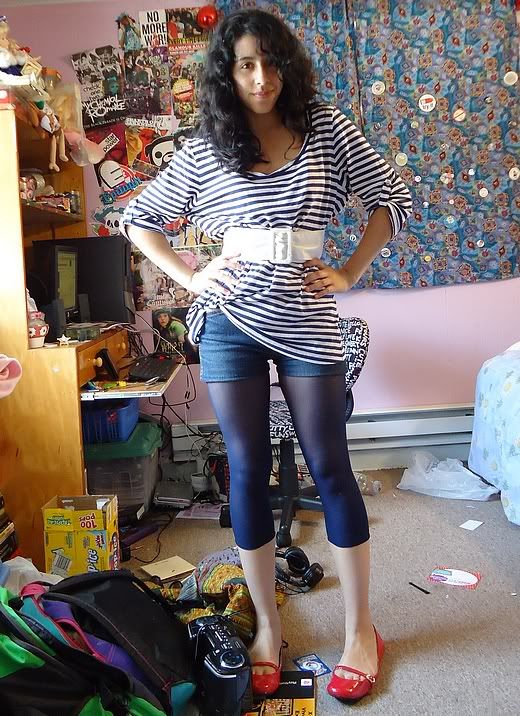 Hi, I have toe-cleavage.
Striped tunic: Old Navy
Belt: Claire's, flea market
Shorts: diy cutoffs
Blue leggings: diy
Shoes: American Eagle, flea market
Thanks for looking :) More stuff pouring in tonight.