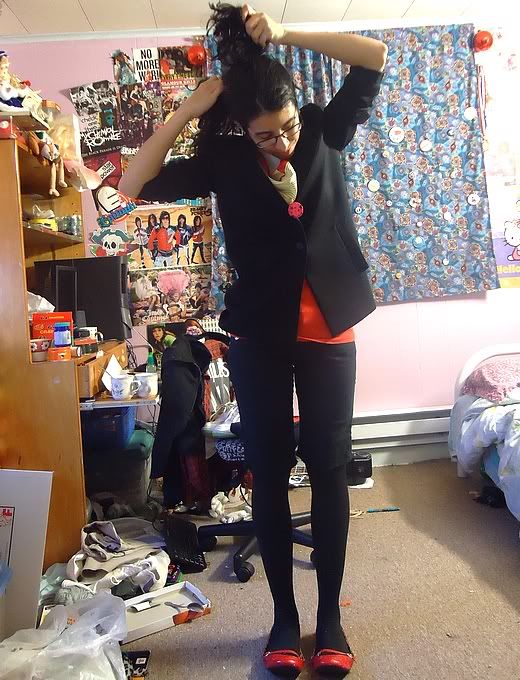 I wore this a month ago. I know I said I wouldn't be putting up new uniform pictures, but it is true. This is old. Anyway, I wore this a month ago. I loved this outfit. I was classy and tomboy-ish. There's something cool about wearing a ponytail, blazer, capris, and tights. It's so boy-ish (minus the tights). This day was when I went to my Deftones concert. It was greaaaat, but more on that later.
More pics under the cut:
I've been really lazy with wearing polos so I've been a sneak and wearing t-shirts with my fake collar. The red shirt I have on is actually a t-shirt. However, the graphic was big and was peeking from under the blazer. Due to that, I had to class myself up a little better and put on the yellow&red scarf. The pink button kept the lower part of the graphic covered. At the end of the day, all I have to do was undo the scarf, take off the collar, and slap that blazer on my back as I walked home haha.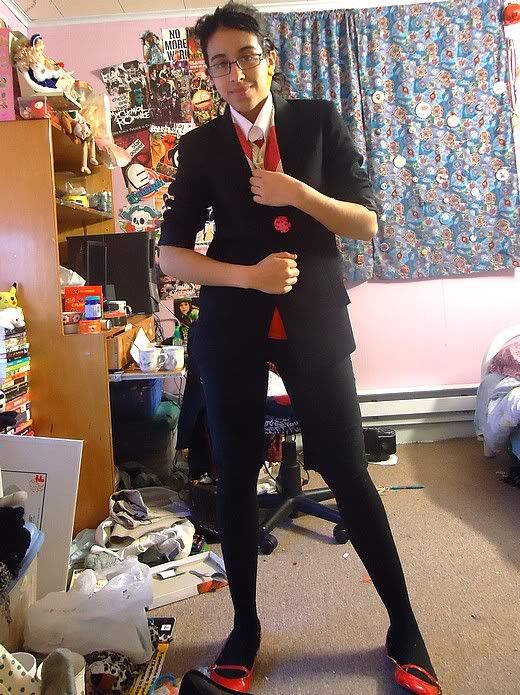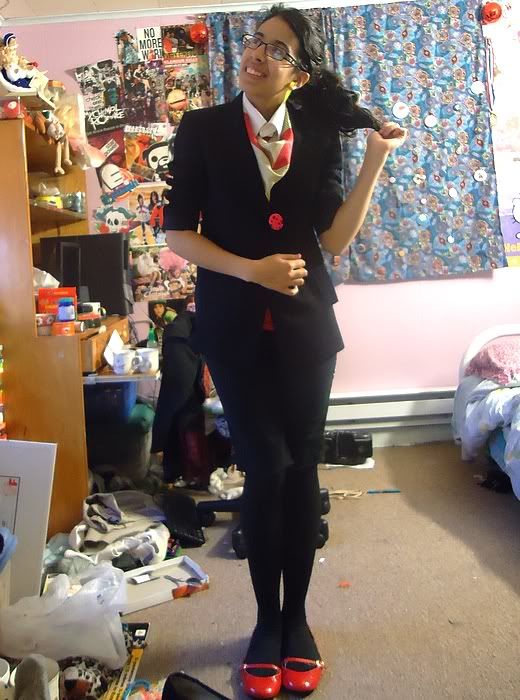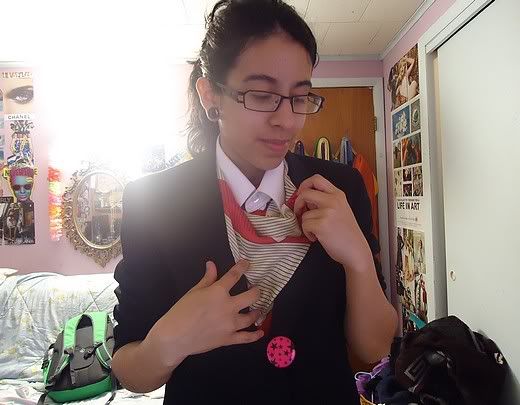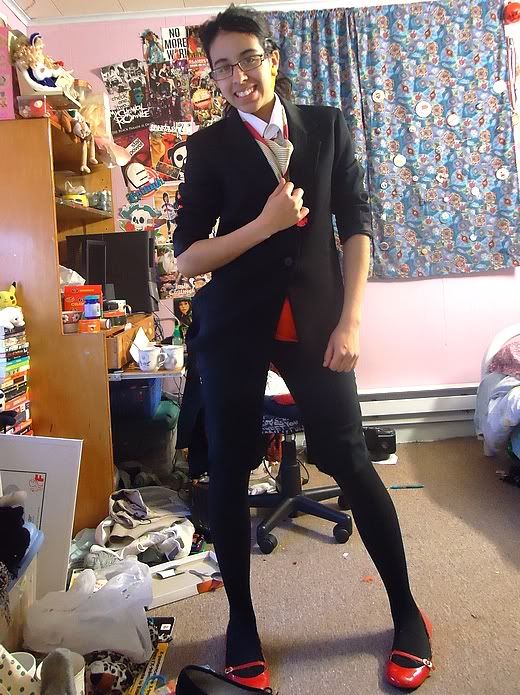 Blazer: flea market
Collar: DIY, cut off a button up
Scarf: flea market
T-shirt: K-Mart
Button: JC Penny
Capris: Salvation Army
Tights: n/a
Shoes: American Eagle, flea market
Yeah, not too much of an effective post. Sorry XP