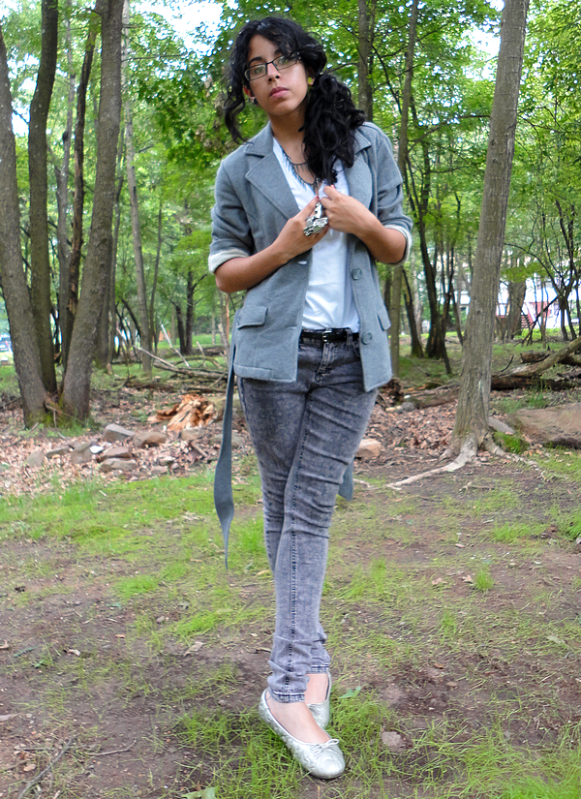 I'm wearing this today. It was kind of cool outside, so I put on my little mini blazer-jacket. It be soo soft. I was pretty lazy this morning, so I just put on a simple shirt, simple jeans, and a simple necklace... and added on the out of nowhere finger armor. Honestly, I've been trying to be simple and chic, but more about that in another post
.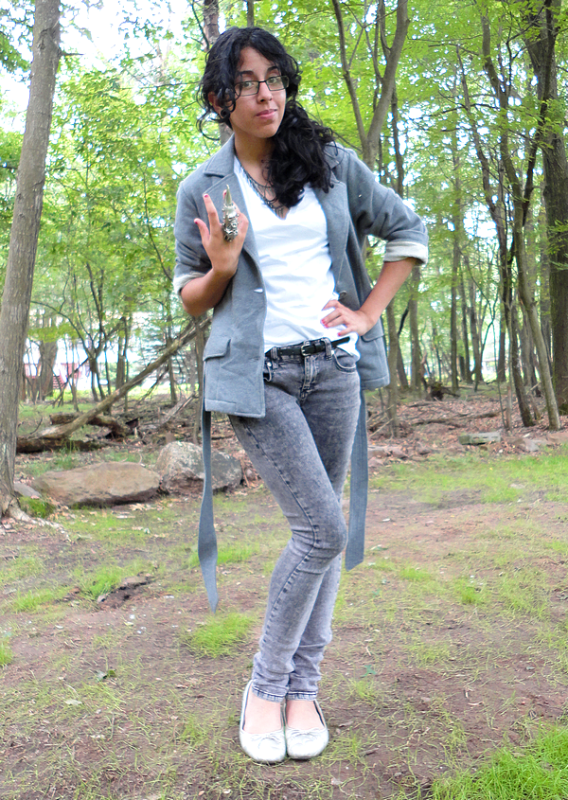 This is my wonderful finger armor. It was given to me by my friend Josh back in the day. It's slightly broken and it didn't fit him anymore, so he gave it to me. Unfortunately, it doesn't fit me too. It's not too small, it's too big. On my middle finger (obviously the longest finger on the hand), the tip of it hardly holds onto the top hook. Also with its brokenness, it's prone to bending in weird ways. However, it's only there for the style haha.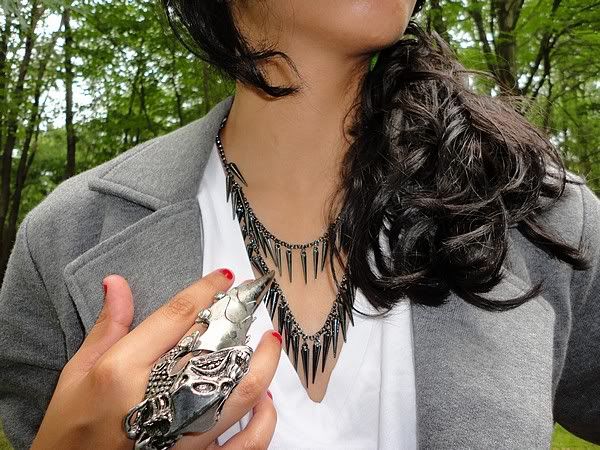 I have ridiculously short nails due to nailbiting, but I've been painting my nails to stop it. It worked for a few weeks, but then I wiped it off. I wanted to see how long I could go before I bit the nicely grown nail. It lasted four, five days. It was long, but now my nails are super short once again. Now they're blazing red for the vacation. The necklace is just awesome. I saw it in Walmart and wanted it immediately. It's instant edge without trying. And there's the close up of my Dragon/Skull finger armor.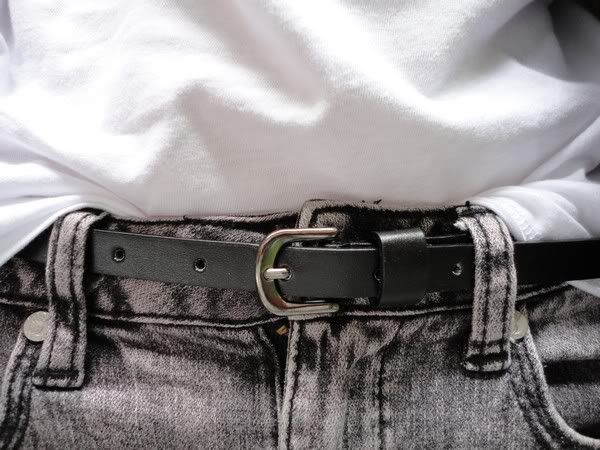 I lost the button to my pants :(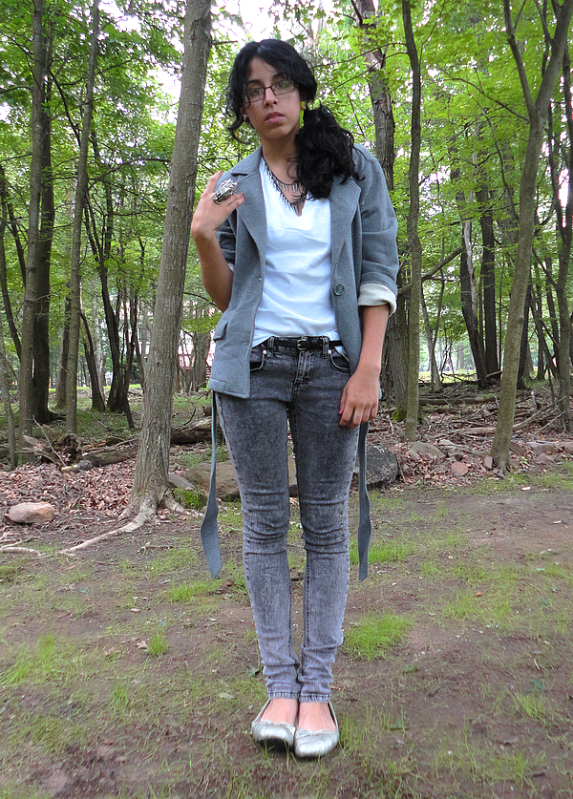 Posing was a bit weird to do because I was playing the balancing game with my camera. I had to have it hang off of a weight bar, keep it still, and run. With the wind blowing, it kept shaking and it felt like it was going to rain any second. Rushed photos man.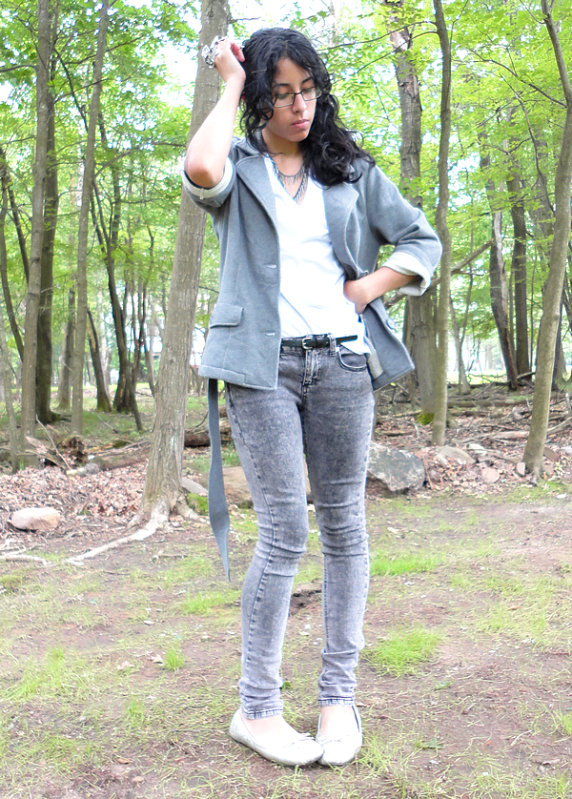 Hi, I'm a model trying too hard to ignore the camera.
Necklace: Walmart
Shirt: Faded Glory, Walmart
Blazer: Apt. 9, Salvation Army
Finger armor: gift
Belt: Pacsun
Jeans: Vanilla Star, Deb
Shoes: American Eagle, Payless
I'm going to be gone from tomorrow to July 16th on vacation. However, I should be back with dozens of photos :) I hope everyone has a fabulous week!